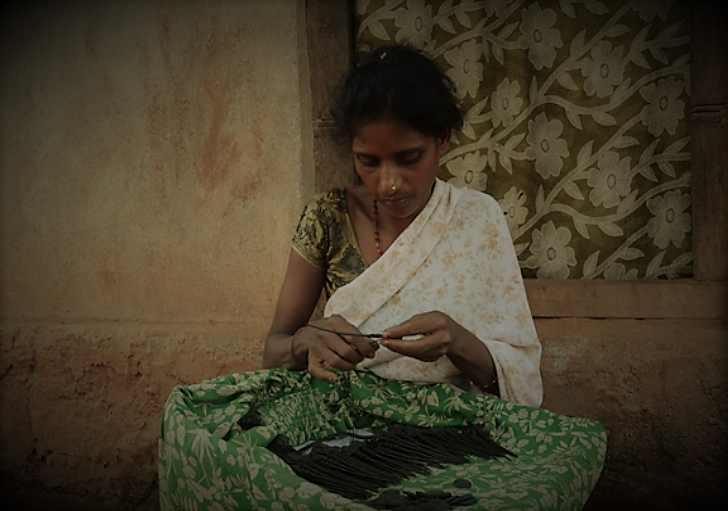 Mounabati Pidikaka, a dhokra artisan of Gatiguda village of Muniguda is the only breadwinner to her family after the unfortunate death of her husband. In the initial days, she faced a lot of issues in raising her three school going children because of fund crisis. Being a homemaker, it was difficult for her to even feed them three times a day.
One fine day, she came to know about the livelihood development project – Kala Samridhi, that was initiated by Mahashakti Foundation with the support of TATA Trust to revive the livelihood of dhokra artisans. The project aimed at improving the quality and marketability of dhokra products. She then started working as an artisan where she got a lot many trainings to improve the quality and designs of dhokra product.
With time, she started making stunning metal figurines which had a lot of demand in the market. As a result of which, she started earning fairly well and could take care of her family. Today, after two years of her association with Mahashakti Foundation, her financial condition has improved, her children are going to school and completing their studies and she herself is working and earning good for her family.